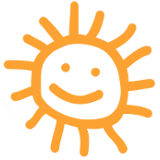 Ya Su, I am a Greek beauty & I smell divine!!!
My soul is pure & fresh with knowledge from the Greek Tradition, my body is made
from the fruit of life, the Olive Fruit & my heart is the Gold of golds,
the nutritious Greek Honey!!!
Use me for ever and ever…. and the uniqueness of Greece will always be with you!!!